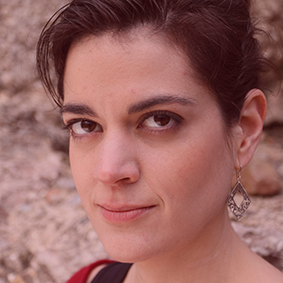 Maria Gràcia Cornellà
Maria Gràcia Cornellà Font
Psicòloga.
For years, in the Gabinet Dr. Cornellà we specialize in working with adolescents.
My father, the psychiatrist Josep Cornellà, founded the firm in 1980 and in 2009, I started working with him as a psychologist. Since his death in June 2014, I understand also the direction of the Gabinet.
After studying Psychology, I specialized in Forensic Psychology at the International University of Catalonia, with a Master ended in 2014.
My main concern, however, is to know how the attachment established with the family and other close people can affect the development of the person. In this regard, the adolescence seems a particularly interesting stage where the child begins to become an adult and appear, therefore, many questions about identity, fears about growing up and, often, conflicts with the parents.
In the context of personal development, we put special emphasis on problems that may arise in the context of adoption. Both regarding the identity of the adopted person and possible doubts of their families.
To specialize in the theory of the Attachment, I studied at the University of Montpellier, between the years 2015 and 2016, the postgraduate dedicated to this Theory.
Also from 2015 I am doing my PhD at the Universitat de Girona, on that same Theory and its relation to some typical adolescent behaviors.
Since 2015 I have given a series of talks on various aspects of development of children and adolescents in several schools and institutes of Girona and Salt. Many of them in collaboration with the Social Services of Salt.
This 2017, I have also given a training for professionals at the College of Psychologists of Catalonia on the theory of the Attachment.
I look forward to serving my patients with my passion for psychology and my desire to always incorporate new knowledge and skills.
At Gabinet Dr. Cornellà, we have experience in psychotherapy in English, Catalan, Spanish and French.